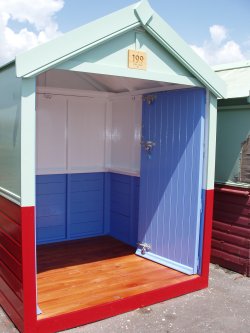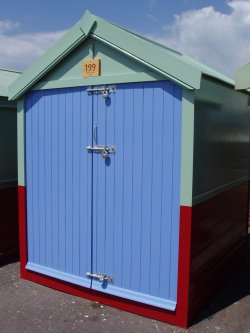 I am Scott Jardine, otherwise known as The Beach Hut Man. I build, repair and paint beach huts. Based in Brighton & Hove, East Sussex, I also rebuild and sell beach huts when spaces become available. All of my beach huts are built to the highest standard, and exceed local Council guidelines. I also build bespoke beach hut interiors custom-made to your requirements. My beach huts have the following features:
The use of stainless-steel screws and bolts to prevent salt-corrosion.
High quality planed and treated timber, aluminium-primed before painting.
Solid wooden tanalised (pressure-treated) floorboards.
'Hit & Miss' ventilation at each gable-end to prevent mildew.
A solid 4" thick doorframe.
Cladded doors built with three layers for added security.
Large galvanised Brenton-bolts and stainless-steel ABUS locks to deter vandalism.
Marine-grade plywood throughout.
A bitumen treated base-frame, raised above the promenade to resist wet and rot.
Free inspection and quote.
Fully insured.
All my new beach huts are guaranteed for 10 years (Brighton & Hove City Council annual license terms and conditions apply).